Make Your Pentatonic Licks Sound Like Jazz – Bass Practice Diary – 24th November 2020
How do you make pentatonic licks sound like jazz licks? This week I'm featuring a jazz lick created using a D minor pentatonic scale with the addition of chromatic approach notes. This is a concept that I introduced last week in my video about making the major scale sound like jazz. Chromatic approach notes are a great way to create a jazz sound in your lines, no matter how simple the harmony.
My Pentatonic Jazz Lick
I came up with my pentatonic jazz lick example by first coming up with a simple pentatonic lick. I used only the notes of the D minor pentatonic scale.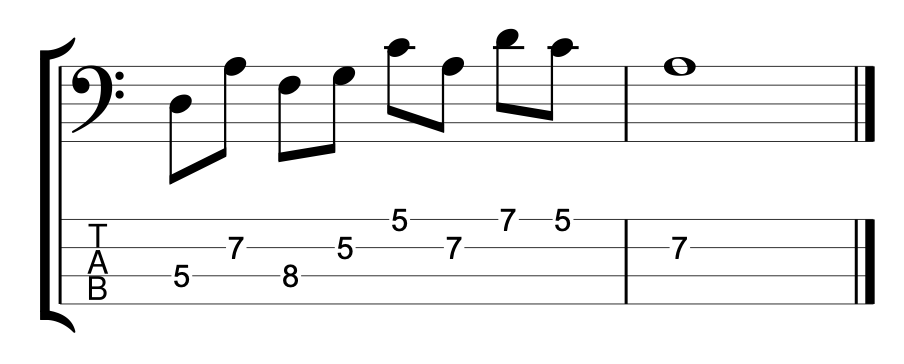 I added a chromatic approach note before the first note D. Then I added further chromatic approach notes before the 3rd note, F, the 5th note, C, the 7th note, D and the the final note, A.

You can use licks like this in any improvised scenario when you would use a pentatonic scale. You can use the chromatic approach notes to bring a jazz flavour to your lines. Why not try coming up with your own jazz licks using this method. Once you've written down a few licks, you can try improvising with the same method.