Michael Brecker Jazz Solo Transcription on 6 String Fretless Bass – Bass Practice Diary – 10th September 2019
This week I'm playing a transcription of part of Michael Brecker's solo on Charlie Parker's Confirmation from Chick Corea's Three Quartet's album. If you saw my video last week, you'll know that I picked out one lick from this solo already. Because I felt it fitted nicely onto a four string bass. But I actually worked out the transcription on 6 string bass. That's what I usually do with jazz transcriptions. So, this week I thought I'd feature the solo, or at least as much of it as I've transcribed so far, on my fretless 6 string bass.
The Solo Transcription with Bass TAB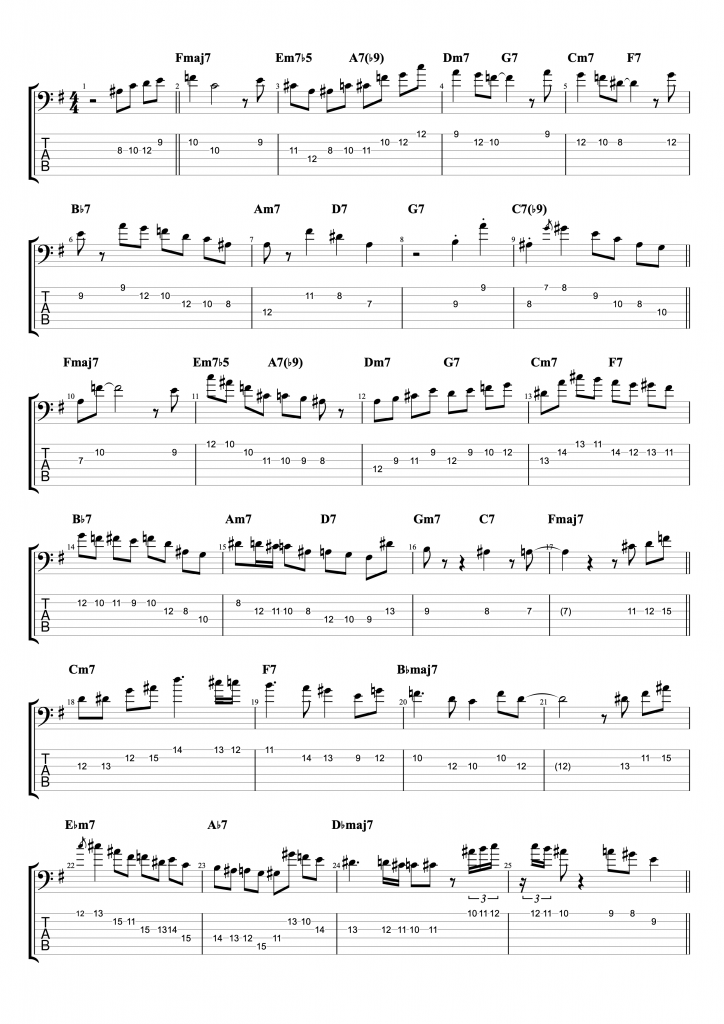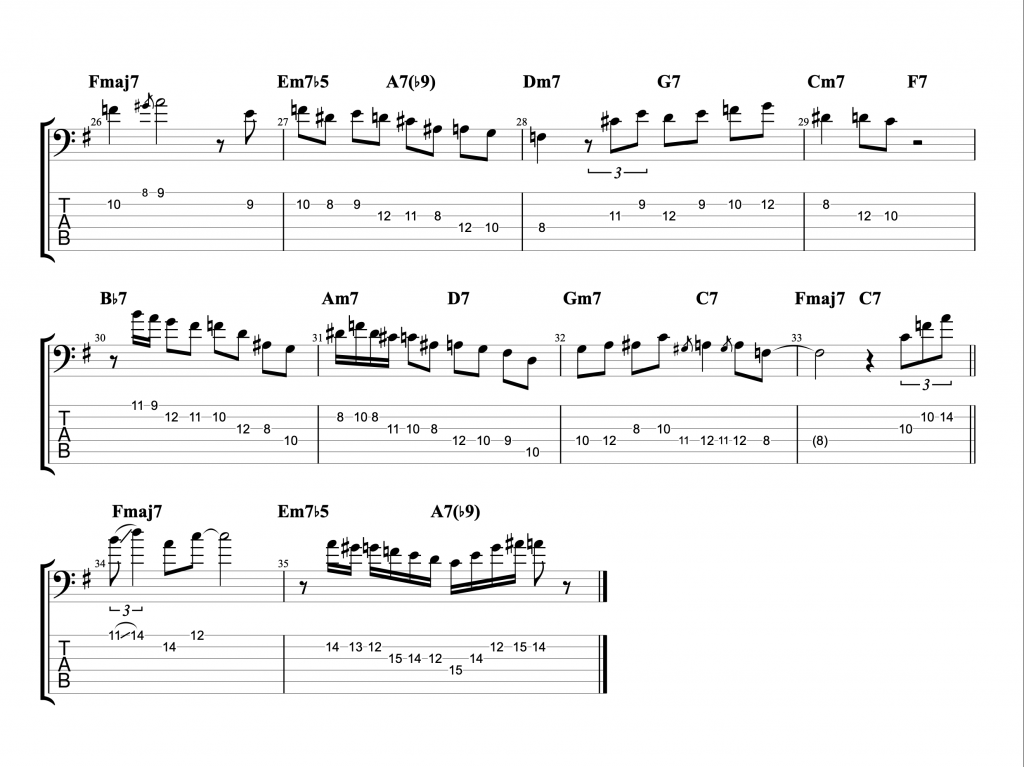 This isn't the complete solo, it's just the first chorus plus a couple of bars. And I've played the transcription one octave below where Michael Brecker plays it. Just because I think it sounds and fits better on a bass guitar in this register. I have seen other transcriptions of this solo but they're all written in treble clef and in the key of G major for Bb tenor saxophone. As far as I'm aware, mine is the only bass clef transcription in the concert pitch key of F major.
The backing track that I've used in the video is not one of my own. If you follow my videos regularly, you'll know that I often make my own backing tracks. But this was just a convenient backing track of Confirmation that I found. The feel is slightly different to the feel of Chick Corea and Michael Brecker's original. So I've played the feel to fit in with the backing track.