Straight In Time from Electric Bass: Improve Your Groove
This video post features a piece from my book Electric Bass – Improve Your Groove: The Essential Guide to Mastering Time and Feel on Bass Guitar.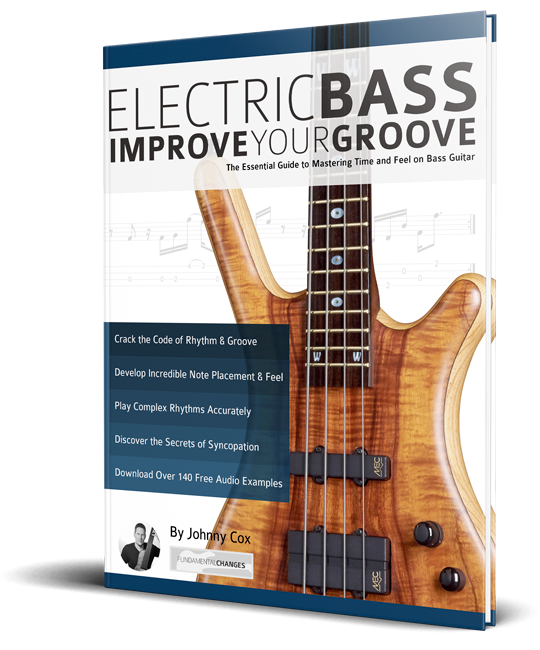 The piece is called Straight In Time because it features a straight eighth note feel throughout. Having said that, it isn't a straight forward groove to play. There are tricky eighth note syncopations to negotiate and a technically challenging section in which you must play on every subdivision.
Straight in Time comes with a full track and a backing track with the bass guitar track removed. In the video I'm playing along with the backing track, just like you can if you buy the book.
For more information about the book, use this link